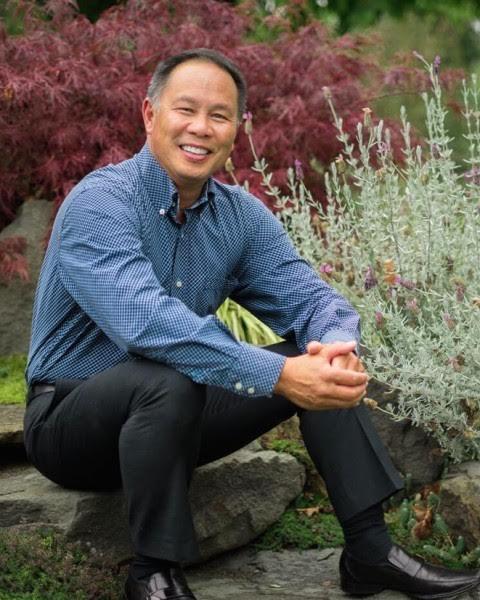 RE/MAX OCEAN PACIFIC REALTY (CX)
282 Anderton Road
Comox
V9M 1Y2


let's find your new home
Search for Real Estate in the Comox Valley
Residential
Any
Single Family
Half Duplex
Townhouse
Condo/Apartment
Full Duplex
Triplex
Fourplex
Mobile
Modular
Lots/Acreage
Farm
Recreational
Commercial
Any
Building Only
Building & Land
Business & Leasehold
Business & Property
Business Only
Land Only
Multi-Family
Industrial
Min Price
Any Price
$25,000
$50,000
$75,000
$100,000
$125,000
$150,000
$175,000
$200,000
$250,000
$300,000
$350,000
$400,000
$450,000
$500,000
$550,000
$600,000
$650,000
$700,000
$750,000
$800,000
$850,000
$900,000
$950,000
$1,000,000
$1,250,000
$1,500,000
$1,750,000
$2,000,000
$2,500,000
$3,000,000
$4,000,000
$5,000,000
$6,000,000
Max Price
Any Price
$25,000
$50,000
$75,000
$100,000
$125,000
$150,000
$175,000
$200,000
$250,000
$300,000
$350,000
$400,000
$450,000
$500,000
$550,000
$600,000
$650,000
$700,000
$750,000
$800,000
$850,000
$900,000
$950,000
$1,000,000
$1,250,000
$1,500,000
$1,750,000
$2,000,000
$2,500,000
$3,000,000
$4,000,000
$5,000,000
$6,000,000
Min
Any
200 Sqft
300 Sqft
400 Sqft
500 Sqft
600 Sqft
700 Sqft
800 Sqft
900 Sqft
1,000 Sqft
1,100 Sqft
1,200 Sqft
1,300 Sqft
1,400 Sqft
1,500 Sqft
1,600 Sqft
1,700 Sqft
1,800 Sqft
1,900 Sqft
2,000 Sqft
2,500 Sqft
3,000 Sqft
3,500 Sqft
4,000 Sqft
4,500 Sqft
5,000 Sqft
6,000 Sqft
Max
200 Sqft
300 Sqft
400 Sqft
500 Sqft
600 Sqft
700 Sqft
800 Sqft
900 Sqft
1,000 Sqft
1,100 Sqft
1,200 Sqft
1,300 Sqft
1,400 Sqft
1,500 Sqft
1,600 Sqft
1,700 Sqft
1,800 Sqft
1,900 Sqft
2,000 Sqft
2,500 Sqft
3,000 Sqft
3,500 Sqft
4,000 Sqft
4,500 Sqft
5,000 Sqft
6,000 Sqft
Marc Villanueva sells Real Estate in the Comox Valley
This includes Comox, Crown Isle, Courtenay, Cumberland, Fanny Bay, Royston, Union Bay, Merville, Black Creek and Mt. Washington. Raised in the Comox Valley, Marc is an excellent choice...he knows the area.
Marc specializes in both residential and commercial real estate, which include single-family homes, condos, town-homes, waterfront homes, commercial buildings and land.
Marc also has a long standing involvement with our RCMP and Military families, assisting with their transfer to the Valley or referring them to a realtor in another location.
Marc has an intuitive understanding of clients needs and offers professional service with a very personable approach. His friendly and disarming attitude will make you comfortable whether you are listing your home or buying a home for the first time.

MOVING TO THE COMOX VALLEY?
Give Marc a call.....
Toll Free:1-888-829-7205 Local: 250-339-2021


Welcome to the Comox Valley

The Comox Valley is located on the east coast of central Vancouver Island, British Columbia, cradled by the seaside communities of Fanny Bay, Union Bay and Royston to the South and Merville and Black Creek to the North. The Comox Valley refers to the municipalities of Courtenay, Cumberland and Comox.
The Comox Valley has been awarded the prestigious national distinction of "Cultural Capital of Canada." Supporting the Valley's commitment to arts and culture are its museums, live theatre, active artist community, and vibrant music scene!
The magnificent Beaufort Mountains and Comox Glacier, or rather Queneesh - the great white whale as known by the The K'ómoks First Nation, border this community to the west. The waters of the Strait of Georgia meet the Comox Valley and its many incredible beaches. This unique corner of the world, rich in natural beauty, offers fabulous skiing, alpine meadows, mountain climbing, kayaking, sailing, fishing, scuba diving and destination championship golfing.
Roads leading to the Comox Valley can be by car, boat, ferry, float plane or via their international airport. Getting to the Comox Valley is not a problem, but leaving it behind is...
Call Marc, he'll help you find your perfect home or investment opportunity in this "Komuckway" - Place of Plenty.
Local Links of Interest
!Home.view_full_search_screen!